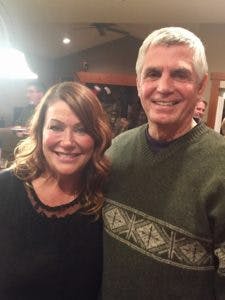 Jerry and Tammy believe that your choice of realtor is crucial when entering into a property purchase or sale. Your agent is given trust and responsibility to manage what will be a very impactful experience, both personally and financially. Your transaction must be executed with the highest level of professional service, handled with sensitivity and discretion, and will involve the management of many moving parts:
Marketing, reviewing documents, market research, advising and counseling, negotiation, associated services such as inspections and appraisals, a fiduciary responsibility to do what is best for you, and the list goes on…
With over 20 years of real estate experience between them, their extensive market knowledge and unmatched devotion to clients earned Jerry, "Salesperson of the Year" and numerous other awards. Their success is demonstrated in their powerful client testimonials. Referrals are a key part of Tammy and Jerry's business and they continually earn the respect of clients by working tirelessly on their behalf and striving every day to exceed their clients' expectations.
Jerry's Bachelor's Degree in City Planning and Tammy's Bachelor's and Master's Degrees in Education certainly add significant value in what their partnership can offer to their clients. Jerry has flipped many homes and owned several businesses and Tammy was co-founder of an LLC company in Atlanta that specialized in residential rentals.
Tammy and Jerry love Bellingham and care about the people in their community and want to make a contribution to others. They give their time where it is needed most. Tammy volunteers as a CASA and gives her time to the local elementary school. Jerry is involved and volunteers time to the Chamber of Commerce. Tammy and Jerry love hiking with their pug named Gabby, kayaking, fishing, crabbing, boating, traveling and learning about Real Estate.
Jerry and Tammy's Three Promises to You:
1. We will be on time. 
2. We will be honest. 
3. We will do what we say we are going to do for you. Integrity is paramount.